A successful marketing campaign always requires powerful branding and well-designed websites. By fostering trust, a good website can encourage users to take action.
To create a great user experience, an optimized website design for usability and ease of navigation is vital. Your software should go through several tests during the development process to perform the intended function.
Software testing experts provide usability testing services such as checking the functionality of the design, verifying usability, proper navigation, and many other vital aspects to create a well-designed website.
You will learn the following:
The Basic Principles of Creating a Good Website Design
The Importance of a Good Web Design
The Basic Principles of Creating a Good Website Design
To address what we believe to be the most critical factors in developing a website that generates large numbers of conversions, we have outlined the seven fundamental principles of good web design.
Developed with Usability and Functionality in Mind
Functionality and usability work together in website design to influence customers' decisions more than any other design factor. Technical and design procedures create a distinct, simple, and invariably prompt path to conversions.
When users first encounter the design, they should be able to carry out simple tasks without any trouble. When not considering the user's convenience, one can sabotage a project's great idea after investing many hours in its development. Users can save time and reduce errors by using an intuitive user interface.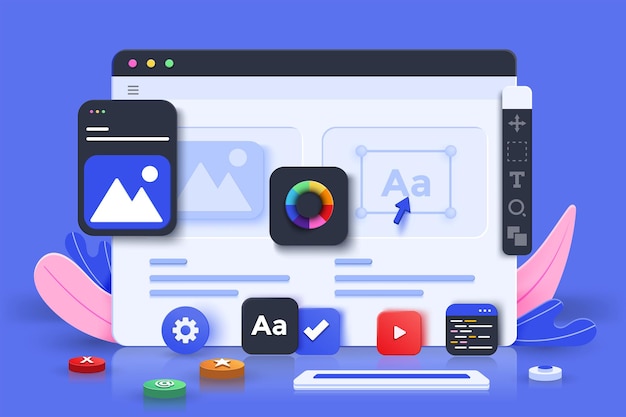 Unique But Not Distracting
An impressive design requires a creative mind as well as natural talent. Use design features and whitespace creatively to create a less disorienting and more enticing design that attracts visitors. A website that is simple and uncluttered is more effective.
Cohesive
It emphasizes entity and uniqueness in your brand. Making every component a perception of your brand identity is necessary to convey the distinctive qualities of your company through design. A design must work flawlessly as a whole to sustain the aesthetic of your brand.
Navigation
It is the signage system that users interact with on websites. Seamless navigation is required to keep visitors on a website. They will abandon it if the navigation is hard to navigate and seek information elsewhere. The objective is to keep navigation clear, simple, and consistent across all pages.
Placement of Visual Components to Draw User Attention
A big part of a well-designed website is the combination of visual elements. Design elements serve as guides that help people look where they need to look. One design element to focus on and carefully placing calls to action are two critical steps for a high conversion rate.
Simple to Understand
Every term, text, and phrase on the website should be clear and without ambiguity to the user. It must clearly and neatly organize the visual element and site content. Any deviation serves only to obstruct conversion.
Focus on What Matters
The main point of your presentation should be that your organization is the place to go to solve a specific problem or meet a particular need. One aspect of this process is finding the right balance between words and images. To get the attention of your target audience, you need to focus on what your consumer wants most. Use these ideas to make a presentation focusing on your brand.
Why Is Good Website Design Important?
As stated, a well-designed website helps brands to rise over competitors. Here is the significance of a good website design:
It creates a favorable first impression.
A website's design can affect how users feel when they first visit it. When a website is well-designed, offers vibrant colors, and is inviting to visitors, they are more likely to stay for a while.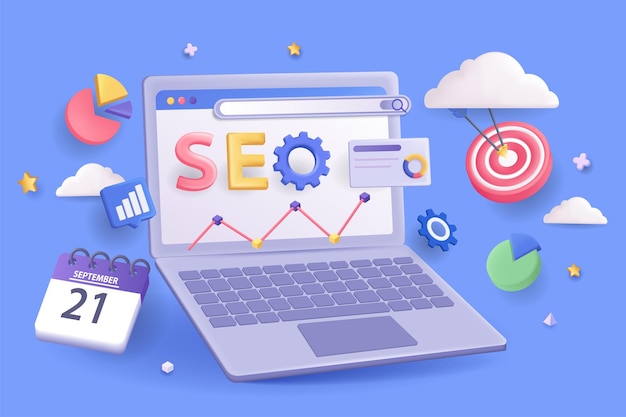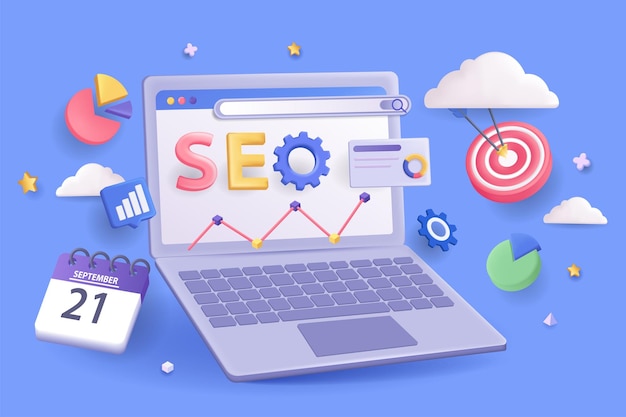 Strengthen SEO strategies.
A modern, up-to-date website design that prioritizes the user's needs is an excellent place to start discovering user experience and how to improve it. Google prefers top-ranked pages with fast-loading images, a good user experience, and SEO-friendly blogs. As a result, you should make the most of increasing the loading speed, optimizing the UX, etc.
Increases brand trust
The design of your website can build trust with your audience and potential clients by using intense, clean, and exciting visuals.
It can reflect a brand without anything to hide through a clean, straightforward web design. Concise headings and buttons that lead users through the website leave them feeling taken care of, which can help establish and grow that trust.
Set yourself apart from competitors
A dynamic and well-designed website sets you apart from the competition. Concise fonts, beautiful colors, and an easy-to-navigate layout and page elements can boost strong branding and showcase your company's professional image.
The Takeaway
Good web design has never been more critical, especially in today's world, where everyone is socially isolated and everything is online.
Thus, a good website design affects the brand reputation, conversion, user experience, and others.
Following the basic principles for creating good website designs mentioned above can help you strategize your decision, whether you are planning to update your website or begin building a brand online.
Source link