Nowadays, it's more accessible to learn new skills or earn certification through online programs. Various platforms provide opportunities to anyone who wishes to expand their knowledge or supplement their studies. However, it's also undeniable that there are many available platforms online, making it challenging for new programs to gain many students.  
If you aim to design your own custom online learning program, you should consider a few things first. And to start, you need to create your learning platform strategically to ensure you provide a smooth learning experience to your students. Additionally, you should confirm all features work without any problem. 
If you need help designing a program, here are a few tips to help you out:  
1. Identify Your Students  
One of the essential considerations you should think about when designing a learning program is the students who'll use it. If your online learning platform's features and offerings don't match their needs and level, it may be ineffective. And so, it's vital to look into your student demographic before making a custom online learning program. 
It would be helpful to identify the age group of your expected learners, as it would influence the visual aspects of your platform. For instance, if you're designing it to appeal to young learners, using big and easily readable fonts and bright colors may be suitable. It may help sustain their attention during their study period and make their learning experience more fun. On the other hand, if your students are mostly college students or young professionals, you can opt for a more straightforward graphics approach. 
Aside from the graphics of your program, your students' varying needs may also impact the courses you'd include. It would be ideal to have lessons that match their requirements and are related to other learning activities they do. For example, if you wish to provide supplementary studies to elementary students, it would help incorporate some of their school topics into your program.  
Once you know your audience in-depth, you can design various aspects of your custom online platform. Furthermore, you can read tips on learning program design through websites and resources like Extension Engine. 
2. Add A Variety Of Learning Tools  
Using online platforms to learn instead of face-to-face classes, while convenient, may also have some limitations. And one of these is the ability to interact with other individuals and learn new things through various activities. However, this doesn't mean that studying online isn't an effective learning medium.  
So, when designing your online learning program, it may be an excellent idea to add various tools that can engage your students and aid their studying experience. For example, you can incorporate game features to allow them to review topics. Doing so could help stimulate their minds and also keep them engaged throughout their session.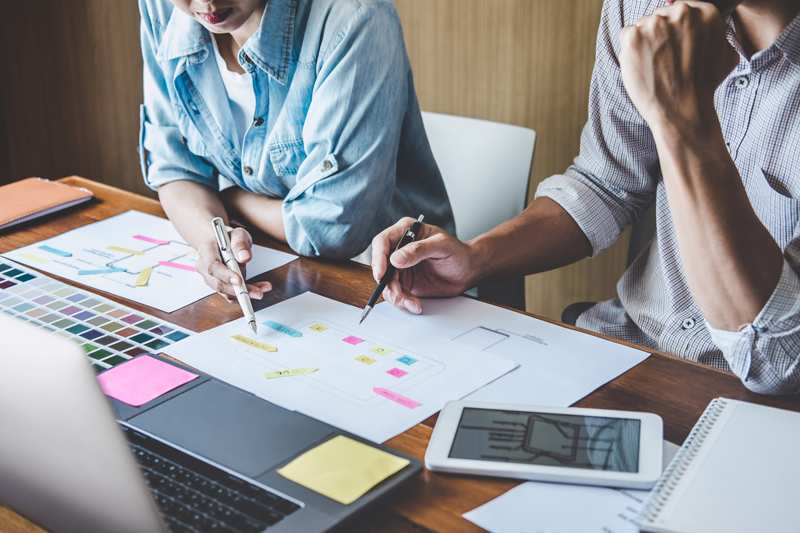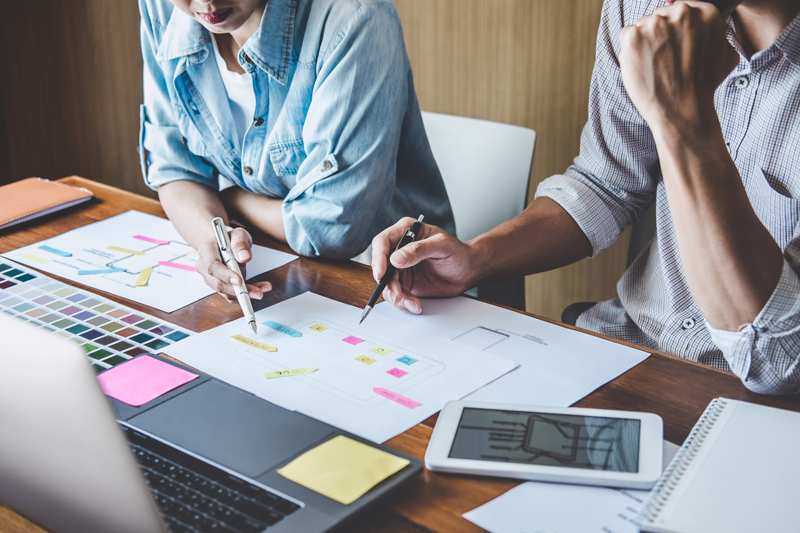 Additionally, you can add digital content like photos or video clips to explain more complex topics to your students. Overall, incorporating various learning features into your online program can help make it easier and more engaging for learners to navigate the platform and study.  
3. Use A Standard Format 
Once you start creating courses for your online learning program, it's helpful to follow a standard format to implement. To achieve this, you can make a course outline for each topic so the flow would be easy to follow and understand.  
For instance, you can start with a topic introduction and learning objectives to let students know the content of a course. You can then include sub-topics to break down the main lesson. Doing so can help prevent learners from getting overwhelmed with the class.  
If your online learning platform includes tests, it's also advisable to indicate when they'd be taken. This way, an individual studying a course would have enough time to prepare for an exam. 
Other content like photos, presentation materials, or document attachments should also follow a standard format to make it less confusing for students. Creating a standard format for these materials would also make your platform easier to navigate.  
4. Test The Program  
Before launching your custom online learning program, it's advisable to do a test run first. You can conduct a test to check if all features are working correctly. You should also open available courses to see whether the learning materials are accessible and easy to use.  
Additionally, observe how your program works on various devices too. After all, users may access your program through different mediums. And with that in mind, your platform should be accessible and compatible with any device. If some aspects of the program seem slow or malfunctioning, you should prioritize fixing them. For example, you should address broken links or poor page loading time since these may affect an individual's experience. 
You may also ask other people to test your program and ask if they can give feedback on its performance. Doing so can help you make improvements that would benefit your students.  
Final Thoughts  
Designing your custom online learning program shouldn't be too difficult. With a few tips in mind, you can create an excellent learning program that is engaging, interactive, and caters to the needs of your students. 
Source link