Architect Michael Hansmeyer unveils the first images of the Tour Blanche. The 29-meter-high tower will be installed in the Swiss village of Mulegns. The Tour Blanche is entirely 3D-printed using concrete. Its baroque-inspired spiral staircase and numerous columns are just a few of the many highlights.
A tower to revitalize a Swiss village
The primary aim of the Tour Blanche is to breathe new life into a Swiss village in decline. The idea is to promote tourism, with the tower hosting all kinds of cultural events. The tower comprises various rooms for exhibitions and other cultural uses. As for the large room at the top of the White Tower, it contains a floating stage that can accommodate 45 visitors. This hall was designed to host concerts and theatrical performances. What's more, its spectacular architecture and high-tech design are bound to attract crowds.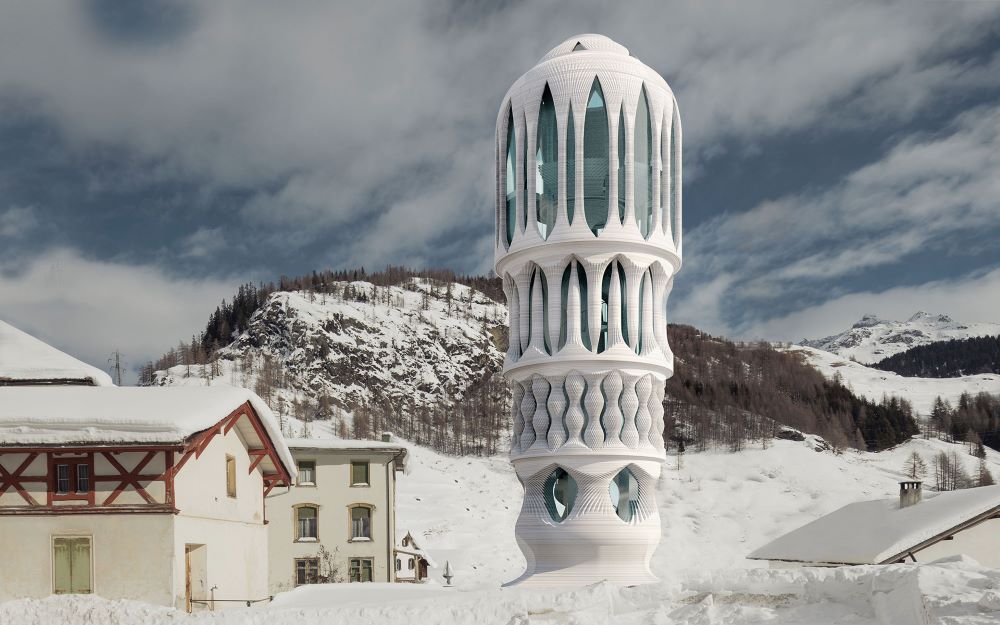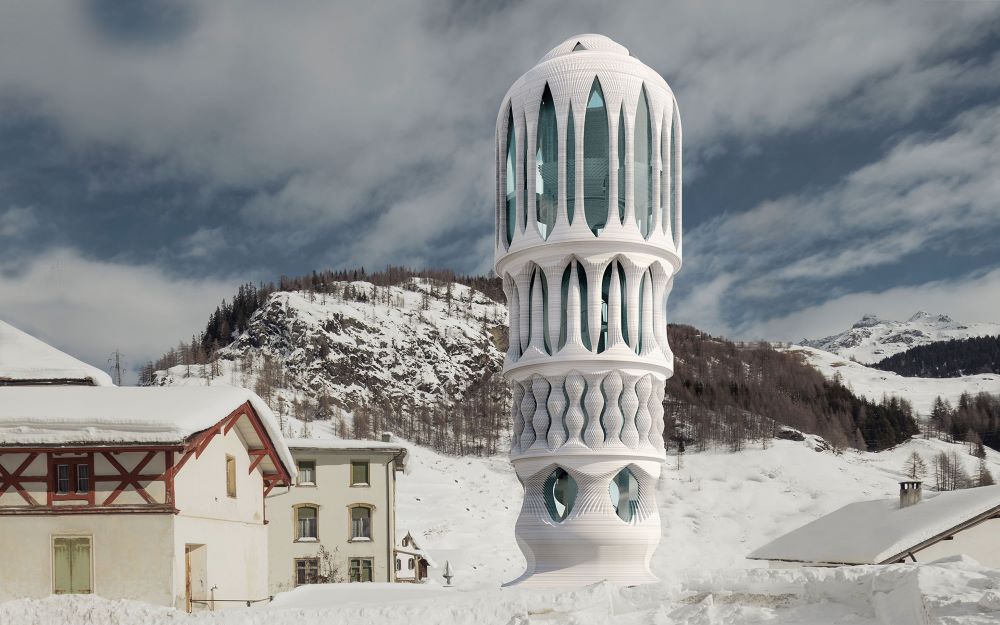 The details of the columns and the filigree appearance of the lightweight concrete add effects to the overall architecture of the tower. Shadows and light play both inside and outside the tower. The aim is to make it a beacon along the Col du Julier road.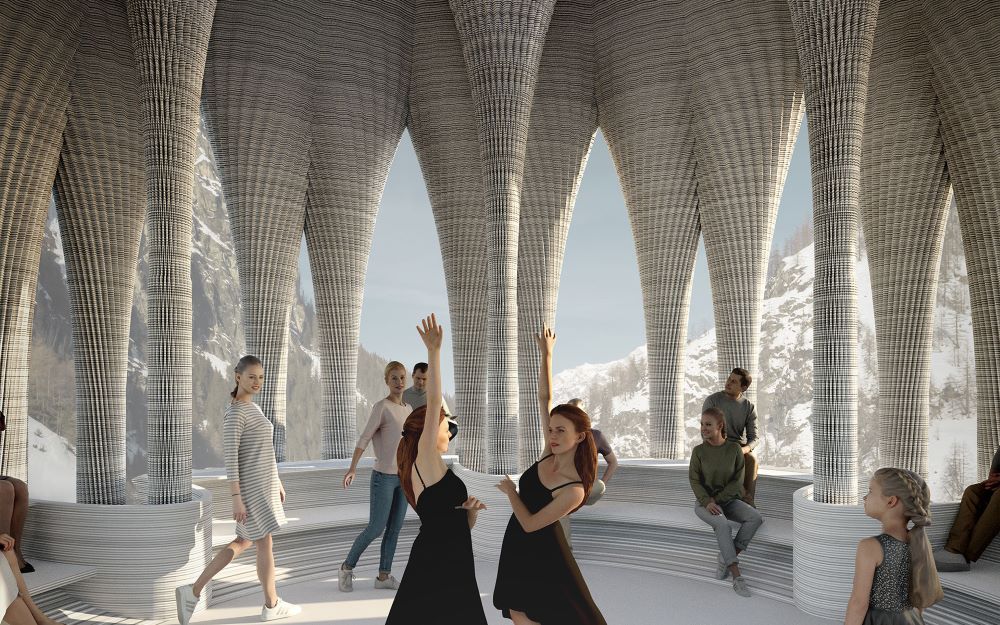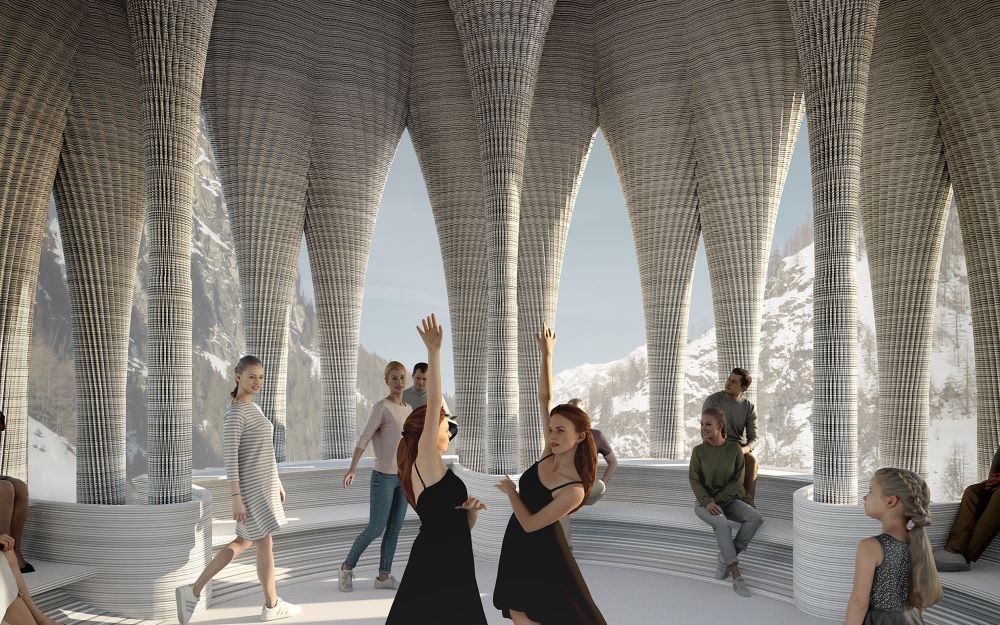 Innovation at the heart of Tour Blanche manufacturing
The Tour Blanche also aims to demonstrate the many possibilities offered by computer-aided design and digital manufacturing. In the years to come, these technologies will profoundly change construction. The robotized concrete extrusion process enables layers of concrete to be applied only where needed. This cuts concrete consumption in half, as no formwork is required. The use of this technology also offers modular structures that can be fabricated on site, considerably reducing transportation. What's more, the Tour Blanche is designed for easy dismantling, so that it can be rebuilt elsewhere.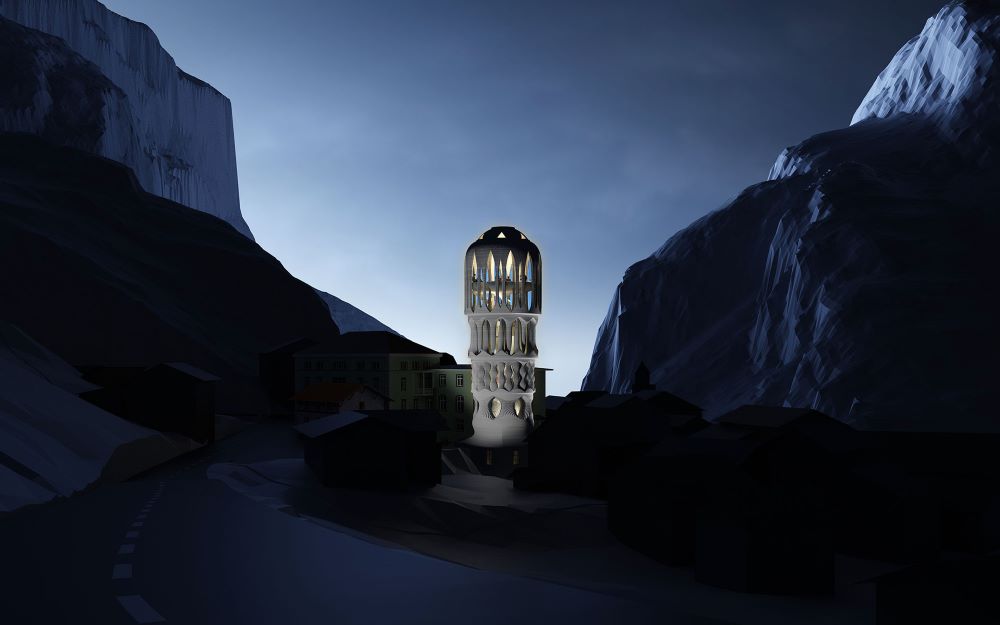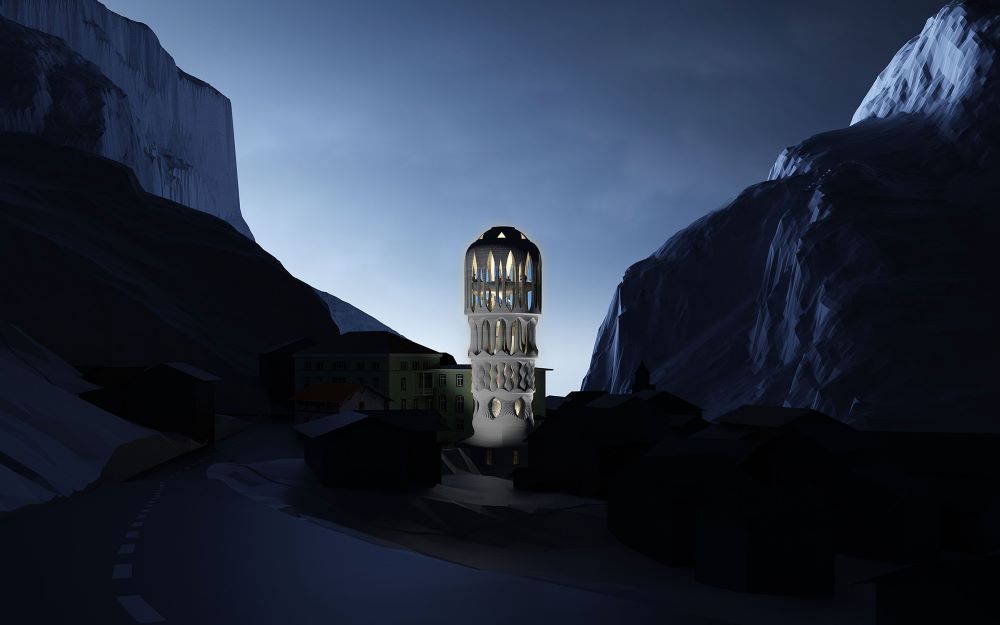 The tower is made up of 104 3D-printed columns that support the structure and form the façade. Although 3D-printed in concrete, the tower is by no means neglectful of aesthetics and finish. Each of the columns features two ornaments: a horizontal ornament linked to the concrete extrusion printing process, and a spiral texture that accentuates the building's height.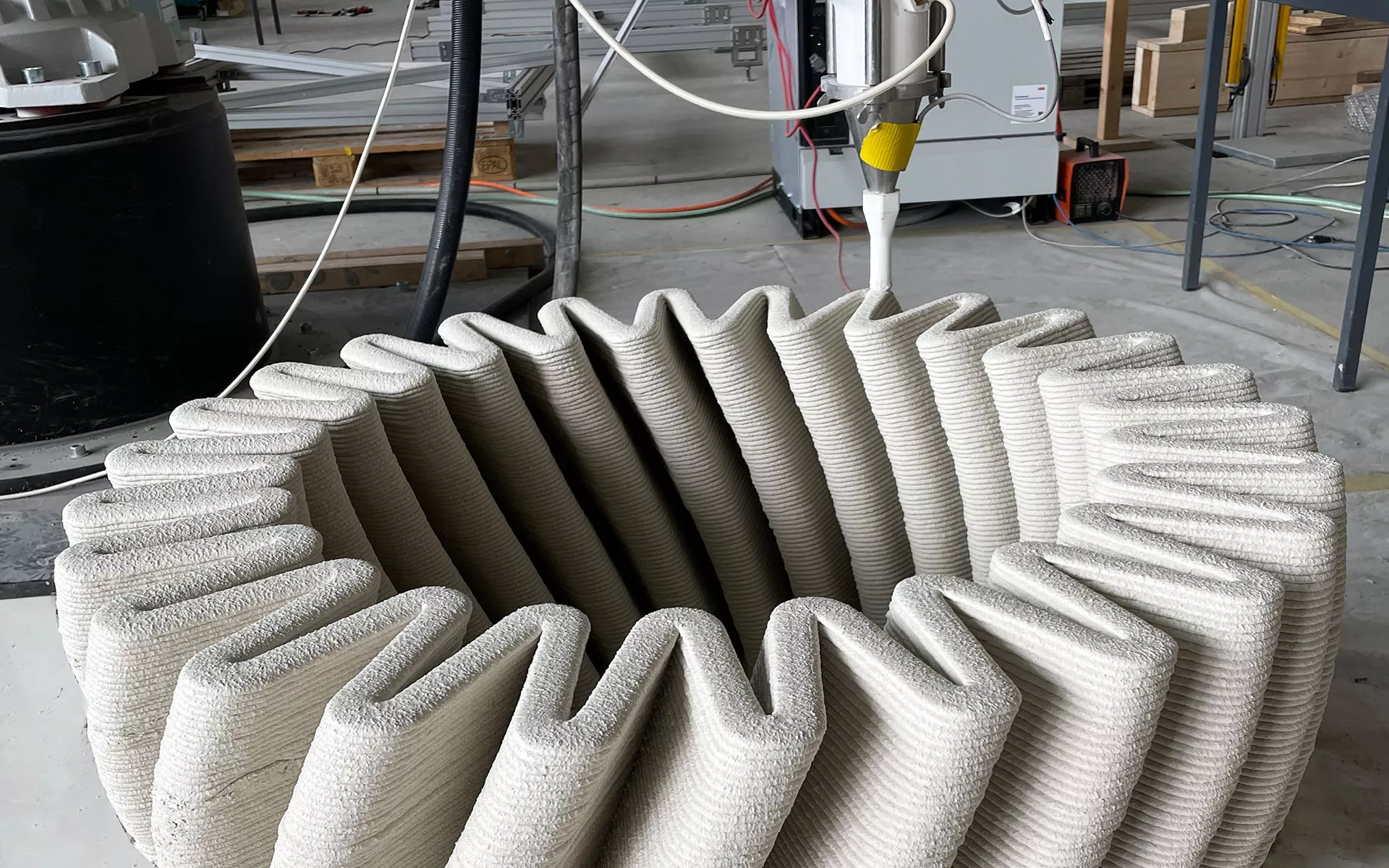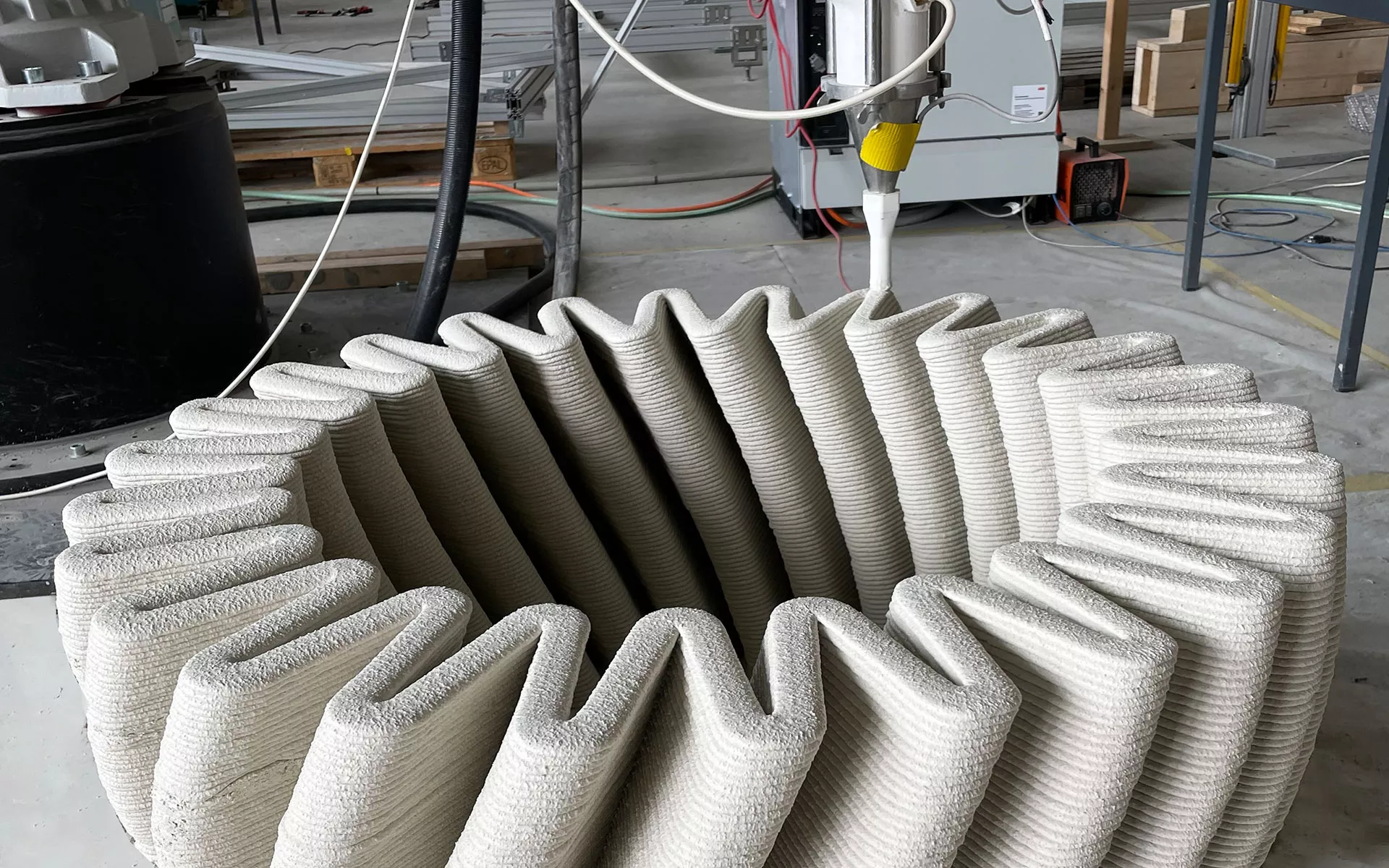 Source link