In the digital age, notifications appear everywhere — phones, watches, TVs, and even fridges. And of course, pop-ups are the most common ones which we see online. Pop-ups have evolved into a strategic tool for websites to pique visitor interest and encourage specific behaviors. However, how can you use them to boost engagement? 
In this section, we'll delve into the power of personalizing pop up messages that can increase engagement and keep customers coming back for more.
What Makes a Pop-up Feel Relevant?
A truly relevant pop-up engages people by catering to their interests, needs, and circumstances. Personalization is critical; it should be matched to the user's surfing habits or interests. 
Timing is critical since it guarantees that the pop-up appears at the proper time, for example just as a user is about to quit the page or has demonstrated purchase intent.
Communication clarity is essential — concise, engaging language that communicates value or benefits. 
The visuals should be consistent with the website's aesthetics, while also making the pop-up easily dismissible.
A well-timed, targeted, and non-intrusive pop-up is more likely to feel relevant and generate positive user interactions.
Types of Pop-ups
The following are some of the most effective types of pop-ups used by businesses to engage their audiences and drive desired actions.
1. Entry pop-ups
These welcome pop-ups greet visitors upon landing on a page. They are particularly useful for making a good first impression and directing people to specific content or actions.
2. Exit-intent popups
When a user intends to leave a website, exit-intent pop-ups appear. Exit-intent pop-ups frequently promote last-minute deals, discounts, or engaging information to urge users to reconsider leaving. This form of pop-up can aid in the reduction of bounce rates and the recovery of potentially lost conversions.
3. Timed pop-ups
After a person has spent a certain amount of time on a webpage, timed pop-ups appear. They are useful for engaging users who have demonstrated interest and commitment by being on the site for a set time. The timing keeps the user engaged, which increases the likelihood of a good reaction.
4. Scroll-triggered pop-ups
Scroll-triggered pop-ups appear as users scroll down a page, leveraging their active engagement with content to present further offers, relevant information, or calls to action.  
5. Click-through pop-ups 
When a user hits a certain link or button, a click-through pop-up appears. Click-through pop-ups, unlike other pop-ups that interrupt the user's experience, are activated by conscious activity, making them less obtrusive. 
Why You Should Customize Pop-Ups
Pop-up text customization improves user engagement and conversion possibilities. Here's why customizing pop-ups is important:
Contextual relevance: Ensure content aligns with user context for a consistent experience.
Personalized suggestions: Use surfing history to recommend customized products or content.
Behavior-triggered messages: Increase engagement by triggering pop-ups based on user activities.
Respectful user experience: Demonstrate value by providing relevant content and increasing user pleasure.
Brand loyalty: Customization demonstrates the brand's commitment to providing personalized experiences.
Increased conversion rates: Directly address user needs, increasing engagement and conversions.
Boosted user engagement: Personalized pop-ups capture consumers with tailored content.
Make Use of Customer Segmentation
Relevancy is the key to engaging a specific customer segment. We can identify the following client segments as targets using an analytics tool.
New visitors
We may confidently presume that anyone who landed on the home page did so via a generic Google search. These customers are motivated by curiosity, and because this is their first visit to the store, they don't know much about your company or value proposition. You can engage them by displaying a greeting message in a pop-up, such as:
"Welcome to …
We are pleased you've visited our website!
Don't forget to sign up to get a 10% discount on your first purchase!"
Returning visitors
You should know two things about someone who returns to your store: They are interested in what you have to offer and are most likely debating whether to buy.  
Most likely, they're weighing you against a competitor and can't decide. With a dedicated pop-up, you can target this unique behavior and convince them to buy from you. Make an appealing first-purchase discount available to them.  
Returning visitors who have started the buying process
Unfortunately, cart abandonment is a genuine and major problem that affects every store, regardless of industry. And pop-ups are an excellent solution to avoid it.
Exit intent, one of the pop-up triggering options, allows you to detect when someone is going to leave the site and then display a relevant message to keep them from leaving. Configure a pop-up to appear when a consumer shows an intention to exit the checkout page.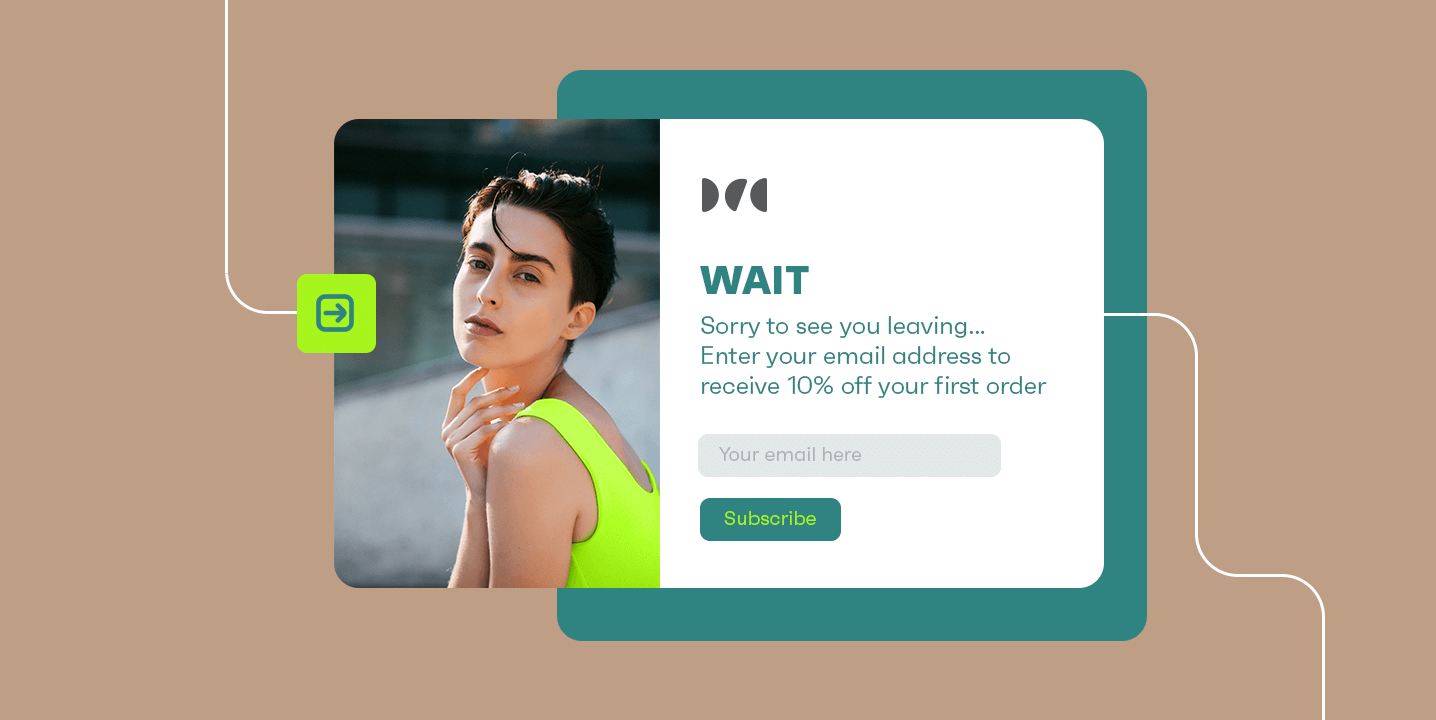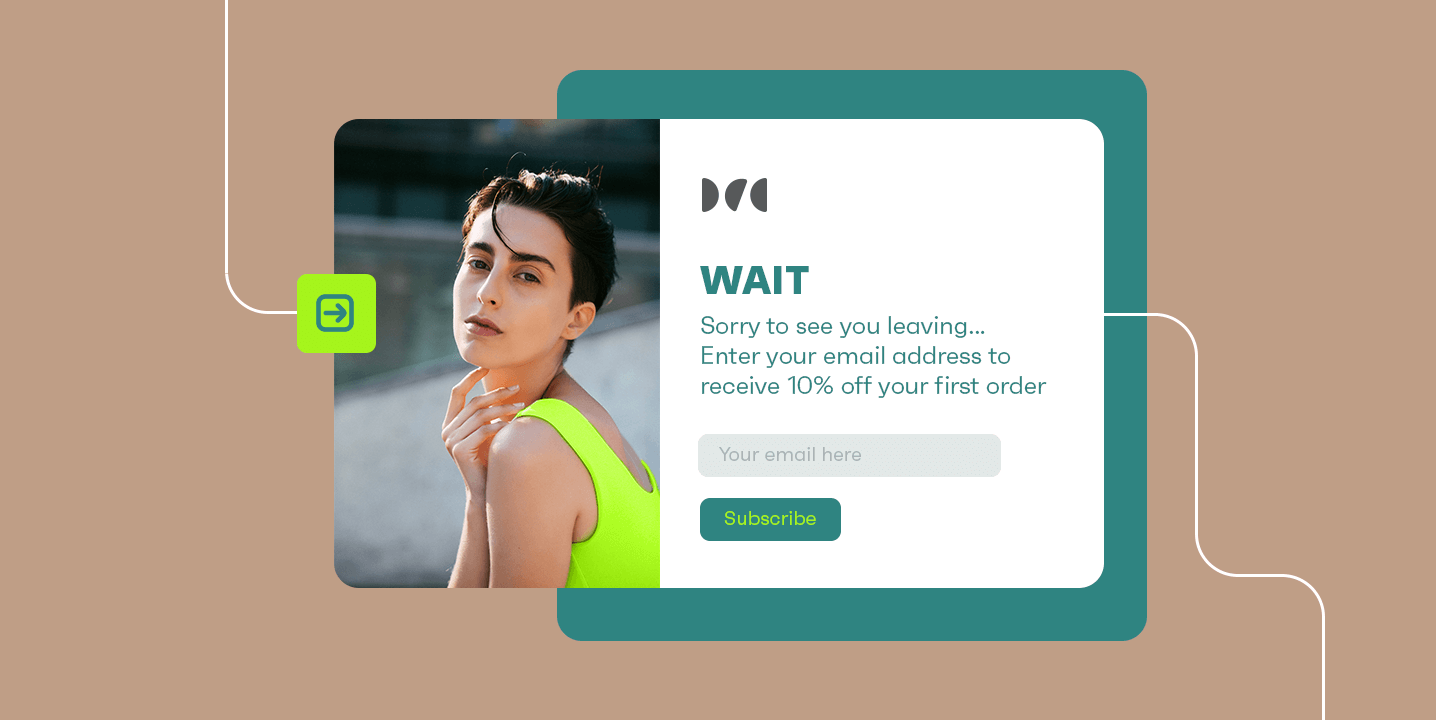 Visitors from specific locations
Not all stores ship internationally. Some websites are frequently viewable in areas where the store is unable to physically ship to. Stores can still communicate with customers outside their shipping radius and convert them into email newsletter subscribers by using geo-targeted pop-ups. 
Such pop-up informs such visitors that the store does not currently ship to their location, but offers to notify them when it does via email subscription.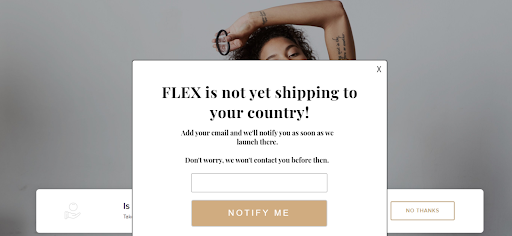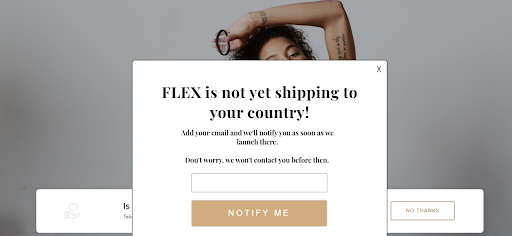 Conclusion
Pop-ups can be an excellent tool for increasing user engagement and conversion rates. Businesses may instantly catch attention and increase conversions by giving limited-time deals, showing reviews and testimonials, promoting new items, creating urgency, and generating leads. 
Furthermore, optimizing the customer experience through customized pop-ups and delivering timely information on order status or promotional offers can help clients stay with you for longer.
Source link