Whether you are building a bridge, a house, or a website, it doesn't matter how good your plans are if you don't have the best design tools for the job. The task could take longer, the results could be substandard, or the project could fail completely.
We have assembled this collection of 15 top tools, services, and resources for designers for 2021. The primary reason is to help you build a successful online presence for your business and build upon an existing one. Or simply improve upon an existing business-related process.
We believe that you will find one or more of the following products and services useful. They will be not only beneficial but possibly a game changer for your business or the quality of the product you are creating.
1. BeTheme | Limitless Website Builder for WordPress
BeTheme is limitless in terms of its website-building capabilities and the quality and performance characteristics it embeds in the software products it is used to create.
The reason lies in its 40+ core features, including its library of 600+ professionally-crafted, responsive, and customizable pre-built websites.
These pre-built websites cover 30+ industry sectors and are complemented by other key core features such as the Admin Panel, Shortcode and Layout Generators, and the popular Muffin Builder.
The Muffin Builder is gone. The good news is that it has been replaced by Muffin Builder 3. 
Muffin Builder 3 offers users an enhanced, more intuitive UI
It features an array of pre-built sections, 200+ shortcodes, and a variety of styling options
Layout revisions can be stored and restored, making it easy to customize content without losing information
Blocks or sections of content can be exported or imported
Be's Theme Options 3 is also new. With this feature's 600+ settings you can globally set the styles of your blog, portfolio, and shop pages.
Click on the banner to find out more.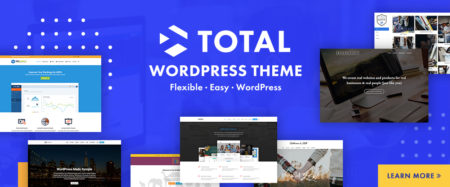 Total is another WordPress theme that, because of its multiple style options and flexible page builder, does not place limits on the page layouts you create.
You can build a page from scratch if you prefer, but Total's users typically take advantage of its selection of Theme Demos to get started. These easy to import Theme Demos address the following product types:
Business websites
Portfolio websites
One-page websites
Personal and Creative websites
eCommerce and Shop sites
Blog sites, and others.
Other Total Features:
Pre-designed Cards for styling posts and archives and displaying post entries
Live Customizer for changing site colors, section and column widths, and typography
WPBakery for front end and back end drag and drop page building
Dynamic Templates for customizing post type layouts
Click on the banner to find out more about why Total's user base is 47,000 and growing.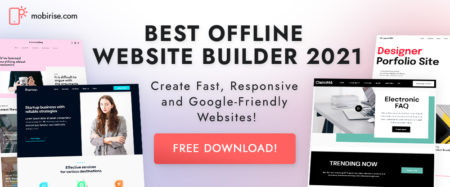 Mobirise is an offline website builder that is perfect for creating small to medium size websites. It is a particularly good choice for non-technical types who would normally prefer to do their website-building visually.
Mobirise is offline, so you are not tied to a specific platform, and you can host your site anywhere you wish
4000+ website blocks together with 300+ home page templates are included. They have been created with the most recent web design trends in mind.
Mobirise's many page-building features include everything from sliders, galleries, images, and videos, to Google maps, forms, and icons.
Google AMP/Bootstrap4 assures your website will be super-fast and 100% mobile
Mobirise is free for personal and commercial use
Mobirise users have created more than 1.5million sites to date.
Click on the banner to learn more about this #1 offline website builder.
4. Trafft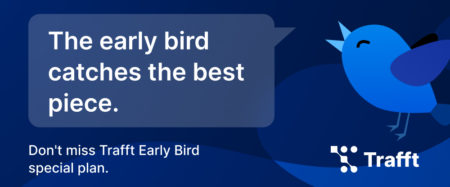 The Trafft booking software app is still in an early stage of release. You can select to join as an early adopter if you would like to have the opportunity of contributing to this apps' game-changing approach to what businesses' booking and appointment managing tasks should look like.
Highlights include:
SMS and email notifications for appointments
Customizable booking forms
Employee assignment tracking and management
Start by signing up for the Early Bird plan for $5/month.
5. Uncode – Creative Multiuse & WooCommerce WordPress Theme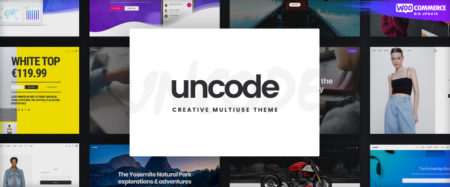 Uncode, an Envato top seller with 80,000 sales and growing, is a pixel-perfect multiuse theme for freelancers, bloggers, businesses, and agencies.
One of this multipurpose theme's most impressive features is its new WooCommerce custom Builder
Uncode's Wireframes plugin with its 450+ section templates enables users to create virtually any page layout
A powerful Frontend Editor allows pages to be completed quickly and easily
The best way to see what Uncode can do for you is to view its gallery of user-created websites. 
6. wpDataTables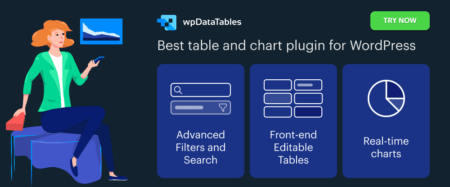 With the wpDataTables plugin you can take huge amounts of complex data and create tables or charts quickly and relatively easily.
Tables and charts created with wpDataTables can be made to be responsive, interactive, front-end editable, and easy to maintain
thousands of rows of data from multiple sources and in multiple formats can be processed in seconds or minutes
Conditional Formatting features can be utilized to highlight or color code key data
7. Getillustrations – Premium illustrations library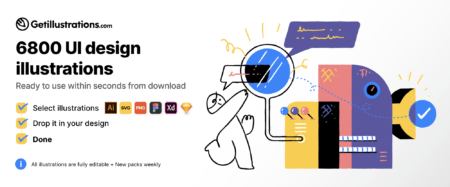 This ready to use library of premium illustrations can change your approach to designing website UIs, apps, and presentations.
GetIllustrations 6,800+ illustrations makes up the world's biggest bundle of its type
Vector AI, PNG, Sketch, SVG, Figma, and Adobe XD formats are featured
Any illustration you purchase, comes withx` a commercial license. It is yours to keep and use without limitations.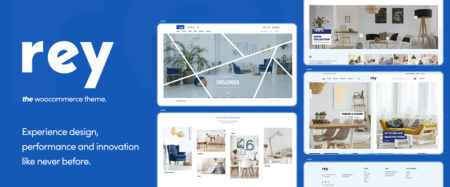 Rey's integration with Elementor, WooCommerce, and the WordPress engine was most likely a main contributor to this highly modular WooCommerce theme's gaining a reputation of being the best theme of its type in 2020. 
Rey features an impressive array of customizing options
Rey's authors placed a strong emphasis on performance
Rey's design is modern, classy, and SEO friendly
Rey's eCommerce custom features and tools are designed to do the job right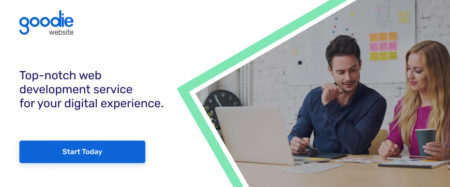 GOODIE provides web development services for businesses and individual web designers who need to get a website reliably coded and quickly up and running or have other reasons to connect with professional developers to complete a task.
GOODIE specializes in personal and small business and eCommerce website development and custom website design.
Other GOODIE specialties include website maintenance, responsive email development, and front-end development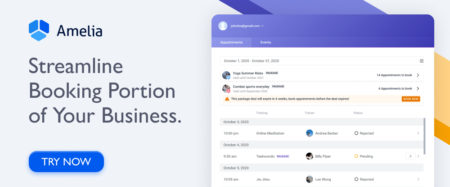 Amelia automates and manages appointments and events. In doing so, this application plugin saves businesses and their clients significant amounts of time.
Clients can make, change, or cancel appointments online 24/7
Amelia can manage bookings at multiple business locations and unlimited number of events
Amelia tracks and manages employee assignments and work availability schedules
Amelia can integrate with Zoom and Google meet for consultation or training purposes
11. Litho – The Multipurpose HTML5 Template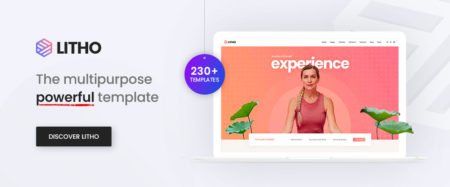 The Litho Multipurpose HTML5 template showcases its modern design and its Bootstrap4 features make it a perfect website-building tool for any type of business, agency, or startup.
Key features include:
All the design elements needed to build beautiful websites: Hero sliders, contact forms, interactive banners, buttons, tables, tabs, and more
37+ home pages and 230+ ready to use templates
Page styles for blog, portfolio, and shop sites
Detailed documentation and 5-star user support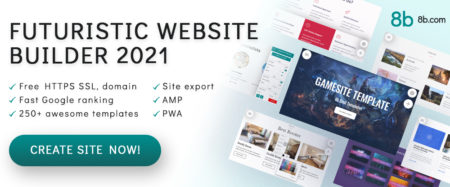 The brand new 8b online website builder is poised to become the star of the show in 2021.
This website builder can be used at home on your desktop, or on your mobile device when you are out and about.
8b's futuristic UI is super simple to work with
8b's 250+ website sections and 16 starter templates are designed to get projects off to a fast start
And, not to forget. 8b is free.
13. Siter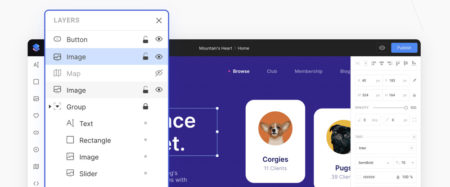 You can start using Siter at no cost: affordable monthly/annual subscriptions are available. This website builder is a great choice for design teams or projects where collaboration is necessary.
While Siter does not require coding, you can insert your own custom code
Siter has a royalty-free photo search capability and access to thousands of free icons
You can embed YouTube videos
Siter offers a free site domain or, you can use your own
14. Heroic Inbox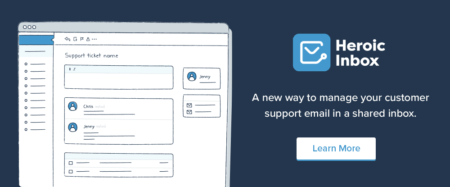 With the Heroic Inbox app your business can manage its shared inboxes directly inside your website. This is especially useful when communicating with customers and there is a need to refer back to previous email communications.
Heroic Inbox uses tags to organize emails for future reference
Heroic Inbox enables staff members to work together to provide appropriate responses
An Inbox Zero status can be attained promptly and easily maintained
Key performance metrics are tracked
15. WHATFONTIS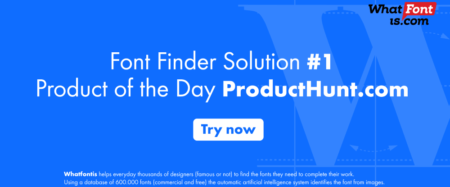 WHATFONTIS allows designers to find a font in a matter of seconds by identifying it from an uploaded image.
This app's impressive search capabilities are based on a database of over 700K fonts and a set of powerful AI font-finding algorithms
Submitted fonts are positively identified 90% of the time
Premium support is on hand should the AI engine produce a strange result
Cursive fonts can also be identified although the letters must be separated
***** 
You decide to build a website, but you don't have much in the way of skills or experience to do so. Or you find "techie" talk a bit scary. Then one or more of the designer tools and services described in this article should serve you well.
Once you have a website up and running, you can sit back and relax – but only for a little while. Even the best websites have a habit of requiring periodic updates and maintenance. This is especially true of product-oriented websites, or any website containing time-sensitive information.
With right design tools keeping your site up to date can be a relatively an easy task.
The intent here is to give you what we believe to be the best software solutions for the tasks at hand. Once you put one or more of them to the test, we are certain you will believe that as well.
Source link