If you are a WordPress user, you probably already know that a WordPress theme is the best tool you can use for getting a website up and running quickly. WordPress themes are often supplemented by plugins. They can provide the flexibility and functionality needed to build anything from the simplest to the most complex themes.
There is a problem though. The sheer volume of multipurpose WordPress themes on the market can make it difficult to find the right one for a particular project. No web designer or business owner likes having to recover from a false start.
Multipurpose WordPress themes largely do away with a problem like that. They are extremely flexible, they have powerful website building tools built into them, and most are easy to work with.
That is especially true of the top multipurpose WordPress themes, 7 of which are described below. Any one of these software products can probably handle anything you can throw at them and do so with ease.
1. BeTheme – Website Builder for WordPress with 600+ pre-built websites
Not content to rest on their laurels as authors of the biggest and one of the most popular multipurpose WordPress themes, they got together, and taking into account BeTheme user suggestions, created a better website builder.
Be's Live Builder is fast, 60% faster than its predecessor, and thanks to its ergonomically-designed UI it is remarkably easy to work with.
That's just part of the story. New features built into the Live Builder give it some genuinely powerful page building capabilities, such as the ability to –
Edit live content visually, giving users the ability to view an element and customize it at the same time
Create, save, and restore design blocks, sections, and elements and avoid losing changes using the Revisions' Autosave, Update, and Backup options
Search the Pre-built Sections Library to find a design and add it to a page
Pick and choose from a variety of website-building items ranging from blocks to typography to incorporate in a website's design
Click on the banner to learn more about the Live Builder and BeTheme's other core features.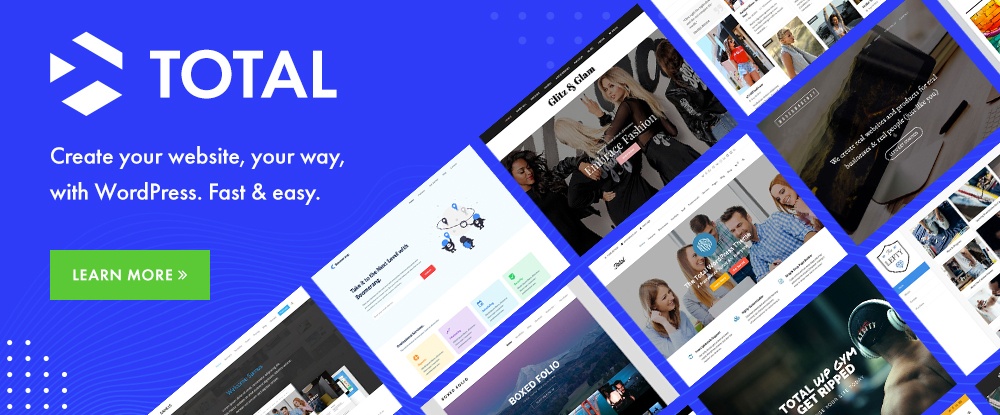 Multipurpose WordPress themes are generally noted for the flexibility they provide their users. Total, with its drag and drop frontend page builder and a huge assortment of styling options, provides that important performance characteristic in abundance.
Website-building features users will put to good use include –
Generous selections of single-click importable demos, page-building modules, and styling settings
An improved version of the WPBakery page builder
Premium plugins, including Slider Revolution, together with 100% WooCommerce compatibility
Useful assortments of filters, hooks, snippets, and other developer-friendly features to support theme customization activities
Total's 47,000+ customers will agree that Total is an excellent choice if you are in the market for a multipurpose theme designed to get a top-quality website up and running in a brief amount of time.
Click on the banner to find out more.
3. Avada Theme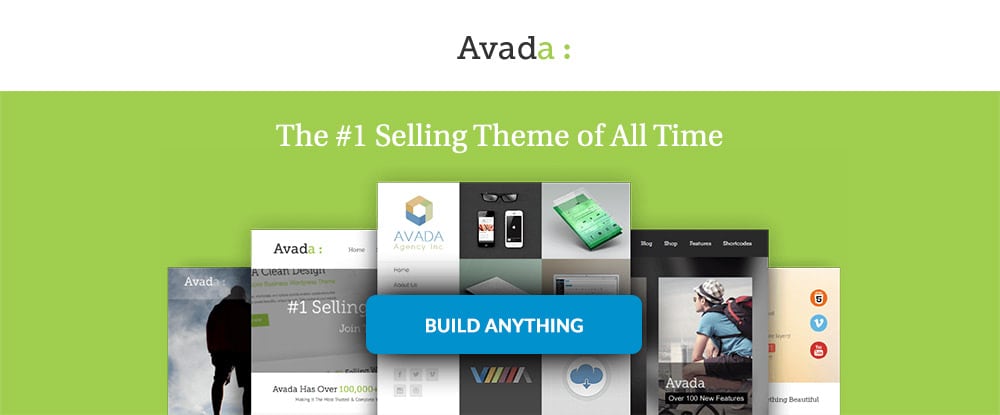 Avada, whose 450,000 sales has made it the #1 selling team of all time should be a safe bet for building a website designed to serve whatever purpose you might have in mind.
That is true, but there are other good reasons you should know about before making your decision.
For example –
A drag and drop page builder that teams with Avada's Fusion Page and Fusion Theme options to enable you to complete your website-building project speedily and with minimal fuss
Selections of single-click import demos, pre-built websites, and trendy design elements that are designed to embed quality into your finished product while at the same time smoothing out your project workflow
A Dashboard that helps you organize your work
A Dynamic Content System that gives you total control over what you are building
Click on the banner to find out more about this responsive, WooCommerce-compatible multipurpose theme.
4. Uncode – Creative Multiuse & WooCommerce WordPress Theme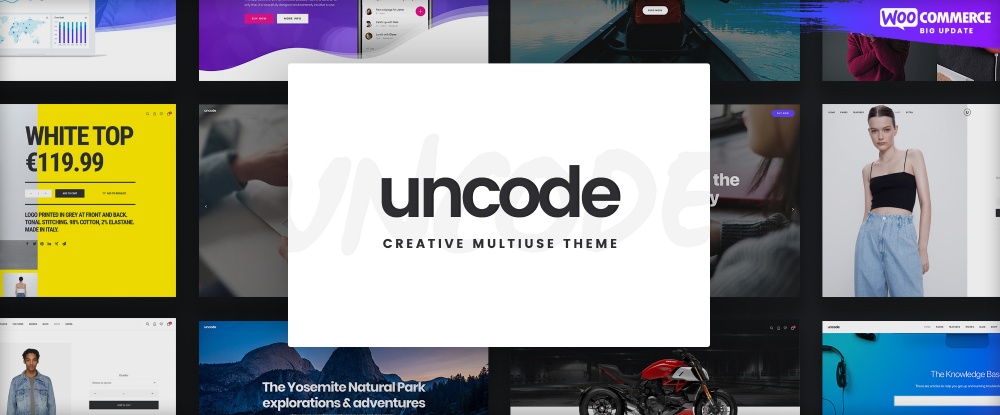 This creative, pixel-perfect theme enables you to create websites exhibiting the same characteristics as those embedded in Uncode itself.
Uncode is especially well suited for building impressive magazine, blog, and portfolio sites
Key components making up this theme's toolkit are the 450+ Wireframes section templates, the WooCommerce Custom Builder, and a juiced-up Frontend Editor
Uncode is an Envato top seller with 85,000+ sales to date.
5. TheGem – Creative Multi-Purpose High-Performance WordPress Theme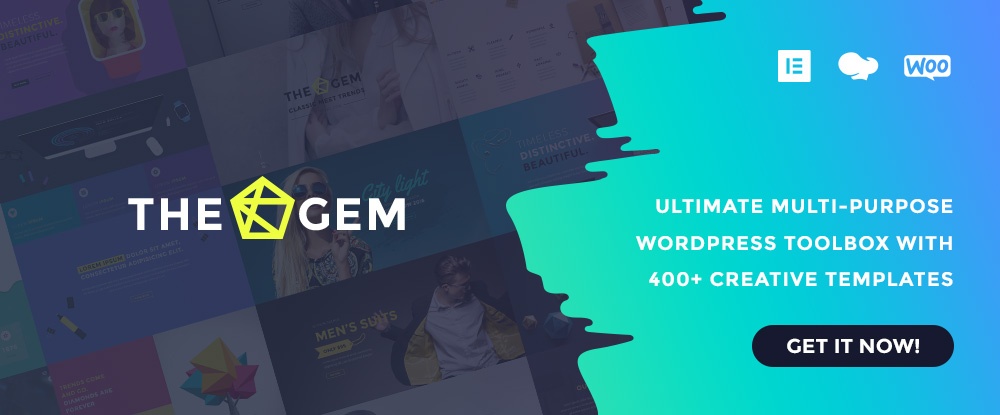 This ultimate multipurpose WordPress theme includes everything you could possibly need to create one awesome website after another.
There are –
400+ beautiful pre-built websites and templates, plus TheGem Blocks consisting of 300+ premium section templates to speed up your workflow
Two industry leading frontend page builders – Elementor and WPBakery
WooCommerce templates & features for creating superior online shops
TheGem is 5-star rated and can claim a 50,000 strong customer base.
6. Impeka – Creative Multipurpose WordPress Theme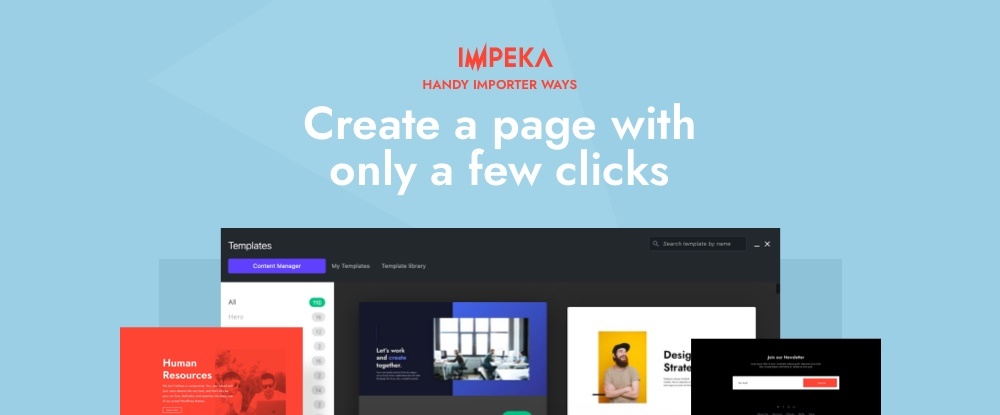 With this simply impeccable multipurpose theme at your fingertips, you will find yourself in the envious position of being able to envision an ideal website and then make it happen. It doesn't matter if you are a beginner or a website design pro.
It's just a matter of choosing among –
The Enhanced WPBakery, Elementor, and Gutenberg page builders
10 custom blocks and 50 handcrafted design elements.
7. Blocksy – Gutenberg WordPress Theme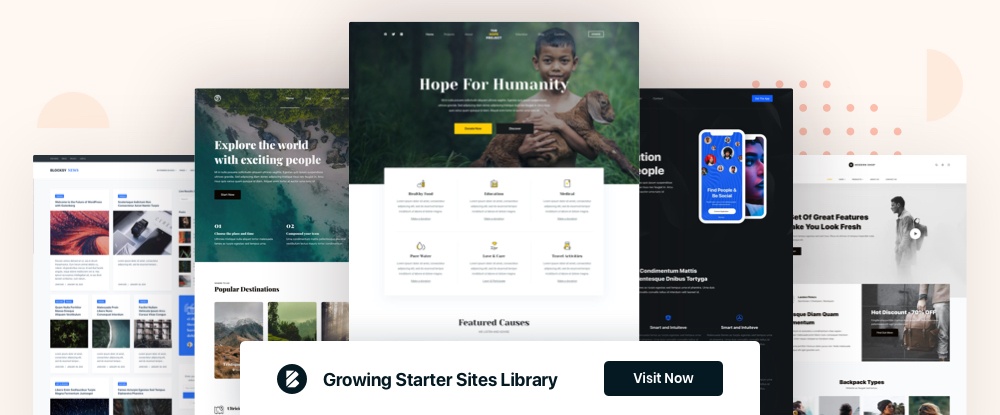 Blocksy was created with the Gutenberg editor in mind. It is a lightweight, blazing-fast multipurpose theme that has well thought WooCommerce integration.
Blocksy is responsive, SEO-friendly, and translation ready
It performs seamlessly with Elementor, Beaver Builder, Brizy, and other popular WordPress page builders.
Blocksy can be used to build any type of website for any purpose in no time and without having coding skills.
***** 
The sheer volume of themes on the market makes it hard to find the right one for a particular project. Multipurpose WordPress themes do away with a problem like that, although there are a fair number of them on the market as well.
Still, an advantage of selecting a multipurpose theme is that you are unlikely to have to recover from making a false start.
The probability of you experiencing a false start approaches zero if you select one of the top multipurpose WordPress themes. Check out one of the 7 described above.
You can expect to receive all the features you are ever likely to need. You'll find each of these best multipurpose WordPress themes fast, flexible, and easy to work with.
Source link