Every week, we'll give you an overview of the best deals for designers, make sure you don't miss any by subscribing to our deals feed. You can also follow the recently launched website Type Deals if you are looking for free fonts or font deals.
Instant Letterpress PSD Action
Instant Letterpress is designed to give an authentic letterpress effect to your design in seconds. It's made with organized layers and unique settings to make a perfect effect and still easy to use. Buy now and make your own letterpress design. The pack comes with 5 paper textures and 5 grunge textures.
$7 instead of 18 – Get it now!
77 Professional Fonts from Din Studio
Make room in your typeface toolbox! This mega bundle offer from Din Studio features 77 unique fonts from scripts to serif, sans serif to vintage, and display. Whip up as many commercial projects as you want whether it's apparel, greeting cards, mugs, or whatever you're working on.
$7 instead of $1540 – Get it now!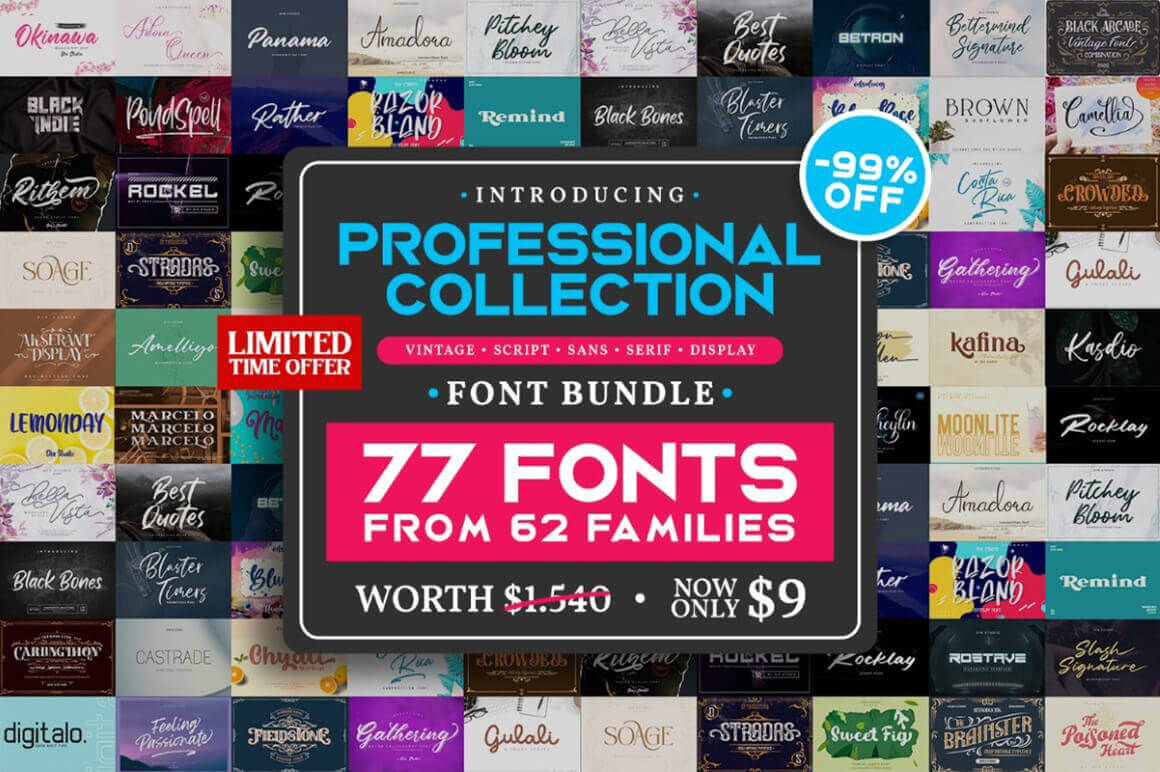 100 Professional T-shirt Designs
This fresh set of professional T-shirt designs may be just the bundle you were looking for! This bundle includes 100 incredible design elements that you can easily scale to whatever size you need. The new bundle approaches various themes from modern to classic resulting in a collection you will definitely fall in love with! All designs are highly complex and 100% original.
$12 instead of $800 – Get it now!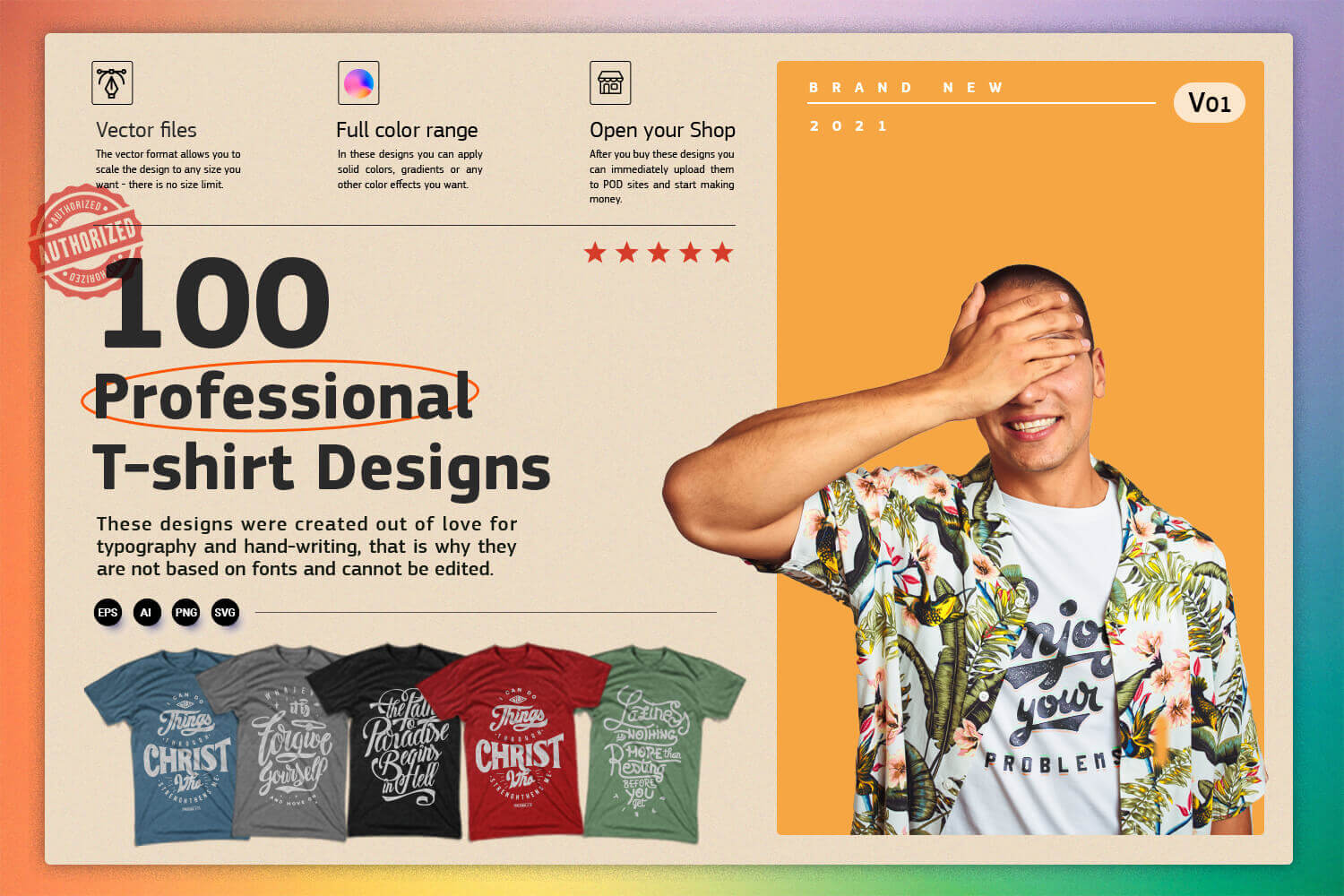 Asian Patterns Bundle
Want to add a bit of cohesive coolness to your latest project? You can do it in a snap using Photoshop and Illustrator patterns. This magnificent Mighty Deal features 3 unique Asian pattern products by Asian Elements Design Co. Each of the patterns in these exquisite and timeless pattern products is based on traditional Asian design styles and has been thoughtfully researched to ensure cultural accuracy. And although traditional in their heart, each pattern has been carefully reinterpreted for today's modern graphic designers.
$7 instead of $297 – Get it now!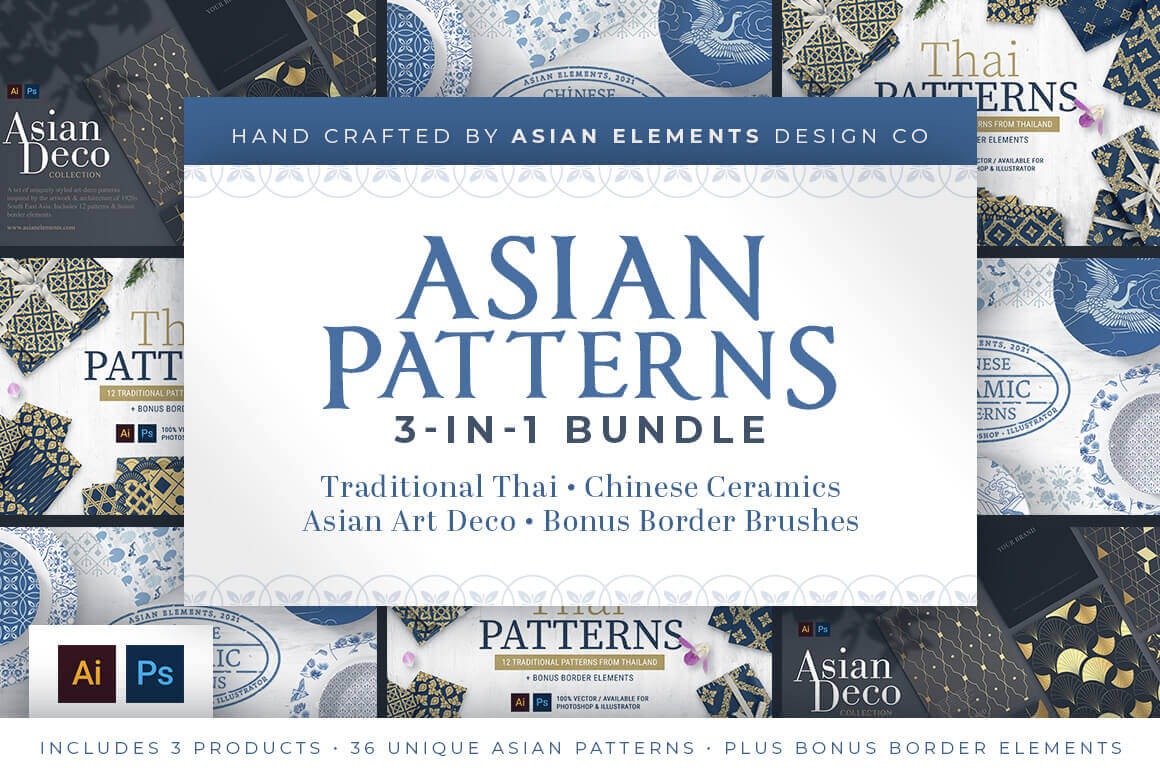 Underwater Watercolor World Creator
If you are looking for some unique and modern watercolor illustrations, you are in the right place! The Underwater Watercolor World Creator contains a great collection of design elements, patterns, textures, and backgrounds as hi-res PNG or JPG formats. Perfect for social media, flyers, posters, banners, marketing campaigns, greeting cards, branding, packaging, phone cases, bags and totes, wall art, logos, quotes, t-shirts, or websites.
$6 instead of $99 – Get it now!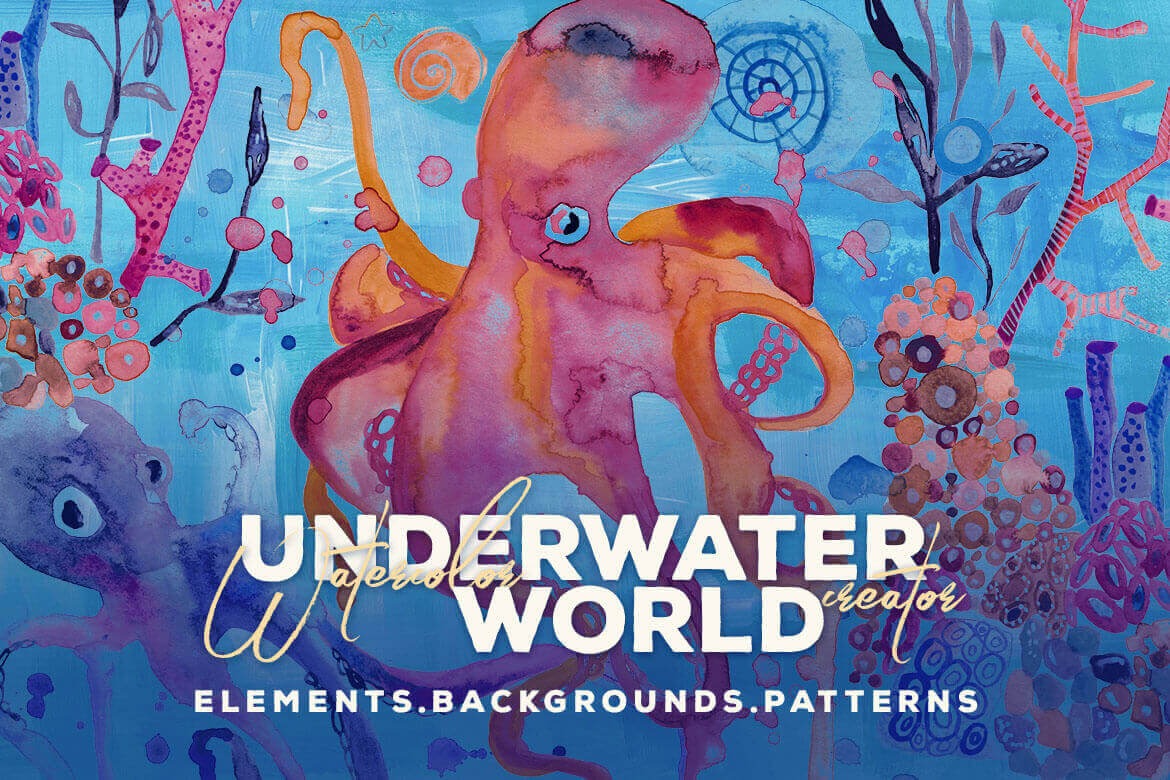 Source link