Unless you have been living under a rock, you have already heard about Bitcoin and other crypto-currencies. Launched in a troubled time, during the financial crisis of 2008, Bitcoin has grown at an incredible rate to the point of becoming bigger than the Australian dollar in the past few weeks.
Why is it becoming so popular?
There are several factors that make Bitcoin and other crypto-currencies grow so fast. Let's not fool ourselves, the main reason people are talking about it is the price growth. People who were early in crypto have become very rich at an incredible pace, attracting the interest of other investors and technology early adopters.
This said, money gains are not the only reason for the quick growth of Bitcoin. The technology and its underlying philosophy have seduced a growing number of investors who are dissatisfied with the current financial system. As a decentralized alternative, Bitcoin has an insane potential and could very well become the next global currency.
How can it be useful for you as a designer?
You may ask yourself: how is all this relevant to me as a freelancer or design studio owner? Although not obvious, there are some excellent reasons to go for crypto as a business owner in the field of design.
1. To accept payments
Let's start with the most obvious: Bitcoin is a great way to get paid. You could of course get paid in your local currency by bank wire or by PayPal, but Bitcoin or crypto is even better for international transfers. Wait only 10 minutes, and your payments arrives without the need of an intermediary that can potentially block the transfer (it happens often with PayPal). The other advantage is that you can keep this money in Bitcoin directly, which is an hedge against inflation.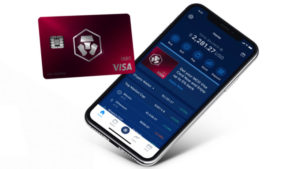 To start accepting payments in Bitcoin, all you need is a crypto wallet. A simple, non-custodial wallet like Blue Wallet will do an excellent job for any payment. However, I'd suggest a new user to go for a service like Crypto.com to get a wallet that accepts all kinds of cryptocurrencies. Using Crypto.com has an important advantage: it allows you to place your money and earn passive income in many ways, including a cool credit card with up to 8% Bitcoin cashback. More important for freelancers, they have a cool invoicing feature.
2. To save money
Managing cash flow is not taken seriously by way too many designers and freelancers at large. It's really a shame, because it will really take your career and business to new heights. Managing your money well will allow you to, in no particular order:
Leave your employer and start a business
Give you time to work on personal projects
Invest in new working material
Hire people
Invest in marketing for your business
So… how does crypto help you save money? Some of the readers may object that the volatility of cryptocurrencies makes it very hard to save. Although crypto has been going up at insane rates and seems to keep on doing so, volatility can be tricky and make you lose a lot of money. So how does one save money with crypto?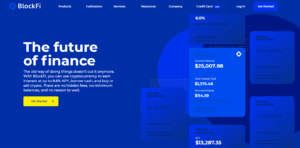 First, the volatility argument only goes so far. If you invest regularly in Bitcoin (forget about other crypto if you are not willing to do a lot of research), you will usually win. This is called DCA (Dollar-Cost-Averaging) and would mean, for example, to spend $50 every week automatically, without thinking about it. This has proven to be efficient for all investors so far, use this calculator to see some number.
This said, if you don't want to get into riskier crypto-currencies, you can still opt for stablecoins. A stablecoin is a type of cryptocurrency whose value is tied to an outside asset, such as the U.S. dollar, to stabilize the price. Obviously, you cannot make big gains with stablecoins like you would with Bitcoin, but it keeps your dollar value and gives you access to staking options that yield much better returns than any traditional bank would. For example, staking USDC with Blockfi will give you a return of 8.6% yearly.
3. To sell your designs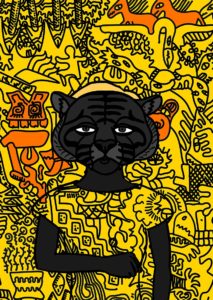 If you follow what's going on in the digital world, you already have heard of NFT by now. If not, NFTs (Non-Fungible Tokens) are digital items that are inscribed on the blockchain to represent it as a unique digital item. It can still be reproduced as any digital file, but the ownership is signed and immutable (unless resold) on the blockchain.
As a creative, you should at least look at NFTs, as they can represent any creative digital work (art, illustration, music, videos,…). There are very active marketplaces that allow you to create and sell NFTs, so go ahead and check it out:
How can you get involved in crypto as a designer?
There are plenty of ways you can get involved in crypto-currency, so we'll introduce you to a few and you'll be able to choose what better matches your personal preferences.
1. By purchasing crypto-currency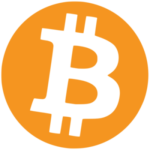 This is the most obvious way and probably the easiest. Simply buy a little Bitcoin or other crypto, and see what happens. Although I'm an enthusiast for Bitcoin, I would recommend not to spend more than you can afford to lose, as there is still some risk involved.
Here are the most popular platforms to purchase Bitcoin:
2. By earning Bitcoin without spending extra money
If you are tight on money and can't afford to invest into crypto-money, there is still a way to get involved and acquire a bit of Bitcoin. Some rewards program exist and can help to gain a few sats by spending on things you would have bought anyway.
Lolli.com is a website that allows you to earn a percentage in cashback on any purchase you make on their partners websites. Just browse their selection of website to see what you want to buy and see how much cashback you get. As a long-time user of Udemy, I've had the pleasure of getting 13.5% back on every course I bought since using Lolli.com.
CoinCorner works the same way as Lolli.com. Once you have created an account and you are logged in, you can go to the "Earn Bitcoin" tab and start shopping. They also have a useful product search feature.
3. By learning the technology
Obviously, if buying Bitcoin is already difficult for you, this advice may not be for you. However, if you are a web developer and more on the programming side of web design, learning how to code with Bitcoin, Ethereum, or other crypto-currencies, can be an excellent idea.
For freelancers, being able to code smart contracts or other cool features will give you access to a lot of new features to implement in your websites, apps, or other projects. A search on the term blockchain in WordPress.org plugins will show you the type of projects you could do to integrate crypto into your web design, but that is just an example. If you go further and learn the technology more in-depth, you will obviously be able to go much further and even create your own coin.
Any way you'd like to learn it, there are plenty of opportunities in the fast growing world of crypto, so don't hesitate to invest in your own education.
4. By working for crypto companies
Even if you don't have the time to learn crypto programming, there are plenty of opportunities in the land of blockchain. As a graphic designer, marketer, content writer, or programmer, there are plenty of jobs to be filled in the crypto industry. The good part, you will probably get partly paid in crypto, how much more involved could you get?
Source link