Due to the pandemic situation, the entire world went through a fast change in its working methods. Remote work became one of the main ways for many companies and the only option for individuals to keep on working. Adapting was the only choice in so-called nowadays – new normality.
Thanks to the top notch technology, and above all –  internet, that was possible and proved to be quite efficient.
The entire teams redirected their work and communication to the internet (project managers, designers, writers, clients, artists, web developers, professors, dance instructors etc.). The world quieted down but the internet erupted and took the main and the side roles.
This somewhat forced overnight transfer revealed an entire spectrum of new possibilities. This was already well-known among the freelancers.
Today many companies allow their employees to work from their homes. It introduced many benefits for the companies and for their employees. People are working from the coziness of their homes and working hours are more flexible. The work is done successfully and costs for the companies have decreased.
In this post, we will present to you some of the best tools and applications which became popular during 2020/2021. They enabled people to keep on working, communicating and reaching success in their projects.
You are already using some of these, but there is no doubt this list will be more than helpful. You will discover extra ways to make your work even more successful and easier to conduct.
Basically, this is a chat tool. Besides just chatting, it enables you to have your conversations better organized, divided into multiple teams or projects. With Slack you can:
share files,
do video and audio calls,
search conversation history…
Cage is a combination of task-level views and the project. It allows you to collaborate with the team directly on the work, with fewer revisions and faster approvals. It speeds up the work and moves forward.
With fast feedback the time waste is reduced – this tool highlights parts of a certain file, sketch directly on the top of the video. All you have to do is click any file to annotate, discuss and resolve feedback. Easy access to files is also one of the advantages.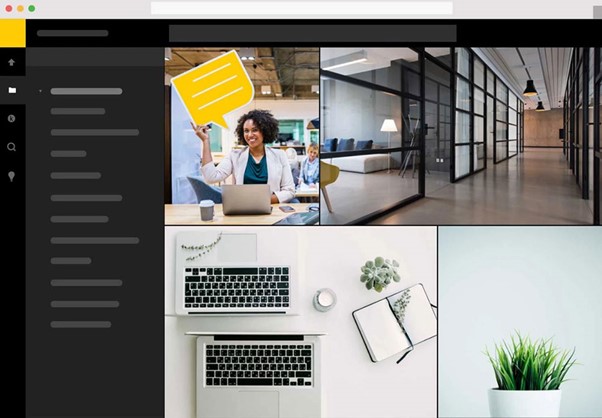 If you want to create a good portfolio and do it quickly, this tool will help. Pics.io is cloud-based digital asset management, working on the top of Google Drive. With AI-based file search, keywording and branding tool, this a centralized hub for all your media files, without additional storage charges.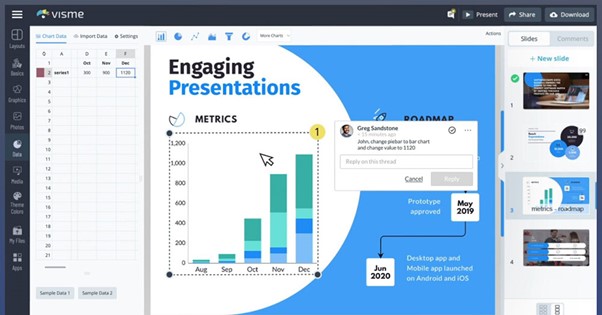 If you're working on more than one project at the same time, Visme will help you with organizing your assets. It offers users many different templates, infographics, charts, web graphics, and makes it easier for you to create various types of designs, even more niche designs, like choropleth maps. You do not need design experience and it requires minimal effort to create beautiful content and keep it all organized.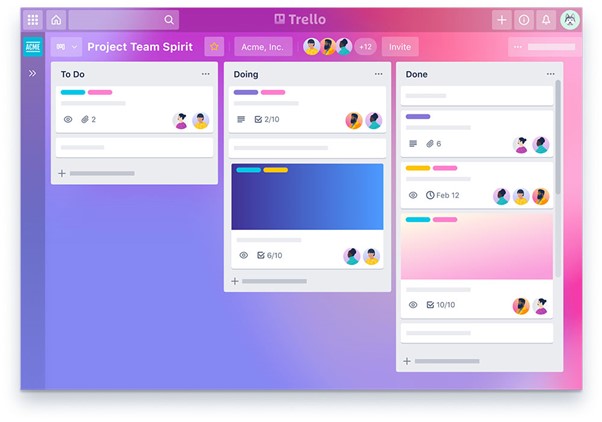 It is always easier to work if you have a clean to-do-list and Trello helps you with that. By using Trello you can organize projects, assign tasks, prioritize.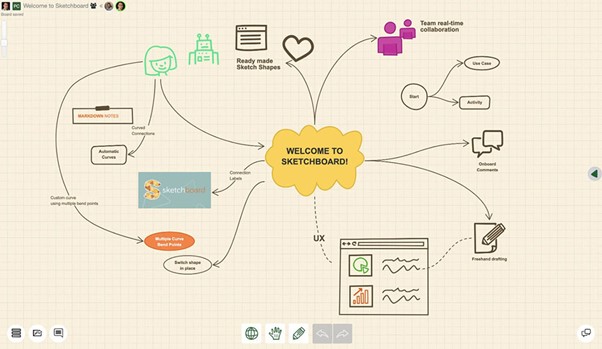 If you are someone who is more productive when you visualize ideas, have schemes before you while brainstorming, this endless whiteboard is a great tool for you.
Instead of sitting and reading, writing on a whiteboard gives more interaction, like you are in the very project. It is like doing puzzles and seeing the picture finally at one point. Sketchboard is a tool that recreates that feeling in times when teams can't gather in one room.
This tool helps you develop as a designer and as a team in the terms of skills, knowledge through continuous reviews. It gives you a full picture of your team and its advantages and disadvantages. Also with Vectorly you can identify skill levels for every member of your team and help them in personal growth.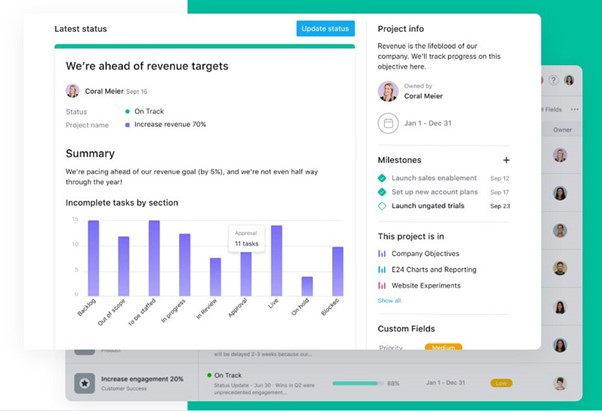 This is a web and mobile application for better and simplified organization of work and teams. It keeps all the team members updated and on track. Asana is a bit pricey, but it offers you a free trial and many users reported being very satisfied with the Business plan offer. It's a great project management tool that you absolutely need, especially if you outsource your dev work to another country.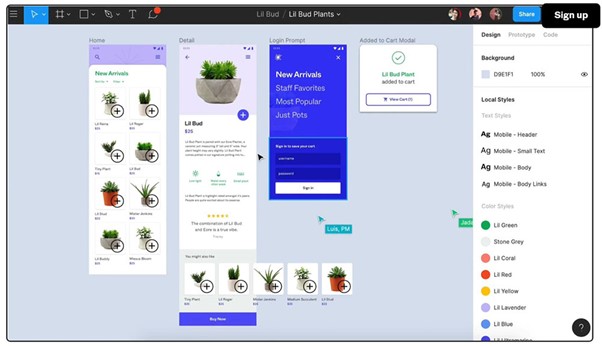 This is considered one of the most favorite tools for designers. It allows you to work from anywhere since it is a vector-based tool that lives in the cloud. Figma also keeps users connected to share their ideas. Figma proved to be one of the most useful tools for those who work on more collaborative teams.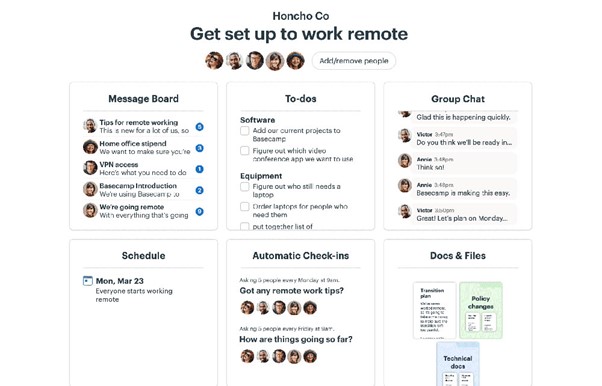 Basecamp is keeping users in touch and synced up. It is a real-time communication tool that helps all members of the team to stay on the same page. With its simple interface, it offers options such as:
to-do-lists
calendaring
file sharing
chat
check-ins
scheduling meetings etc.
Users can create projects, document progress and manage tasks.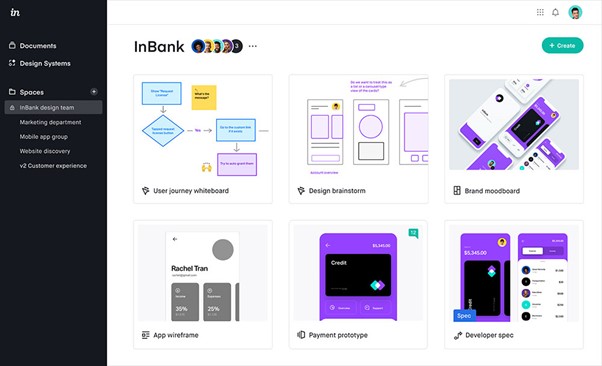 This is a prototyping tool that allows you to create clickable versions of your design. With this tool, you can rather create interactive presentations of mockups for your designs. You can present them in a very effective way to your teammates or clients, during which you can give and receive immediate feedback.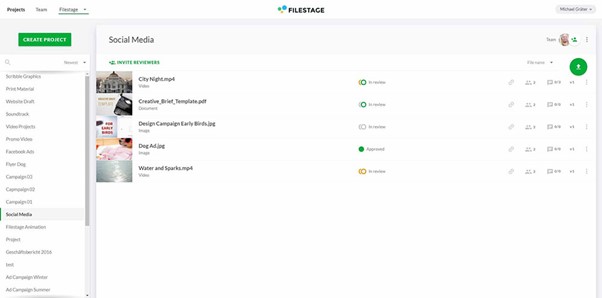 After submitting a design, the designer has to wait for a review and approval. This is especially difficult when it comes to remote teams and coordinating the review process. Filestage helps in controlling and speeds up this process. Members get to leave clear, understandable and in-context feedback and get the approval as fast as possible.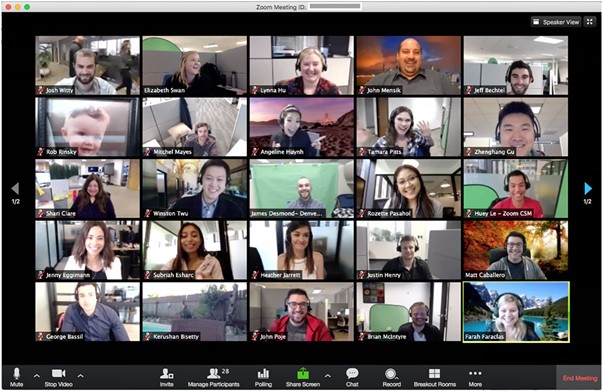 This is a cloud-basedvirtual meetings platform that allows you to set up a Zoom meeting and hold virtual video calls for several users. It can be used both on the computer and mobile and you don't need a registered account to use it. It is secure, fast and easy to use. With Zoom you can:
set up both video and audio conferencing,
webinars,
live chats,
classes etc.
It offers some extra tools such as in-meeting chat, recording, screen-sharing and breakout rooms, virtual backgrounds.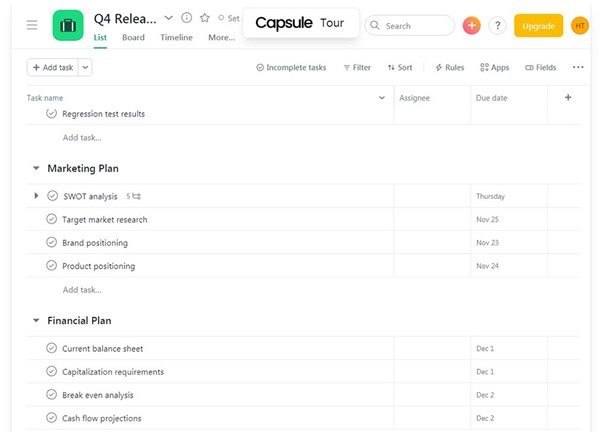 It is a simple tool that substitutes sending numerous separate messages or documents with leaving comments/feedback directly on the top of any website.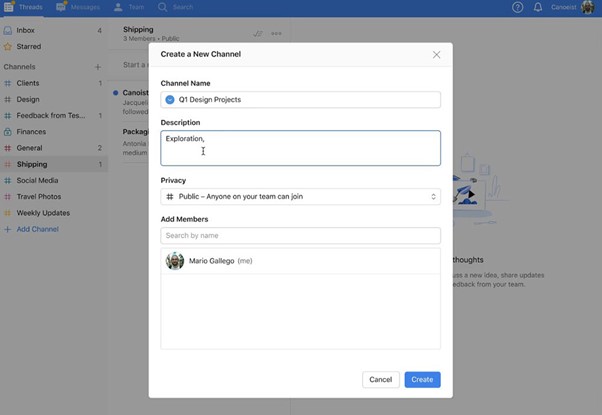 The Twist is similar to the Slack tool. It has a more traditional structure of email correspondence but with topical, conversation threads of instant chatting. This way of communicating keeps you in touch with the teammates but it is a bit looser. There is less pressure to be connected all the time, but you can get back and sync when needed anytime.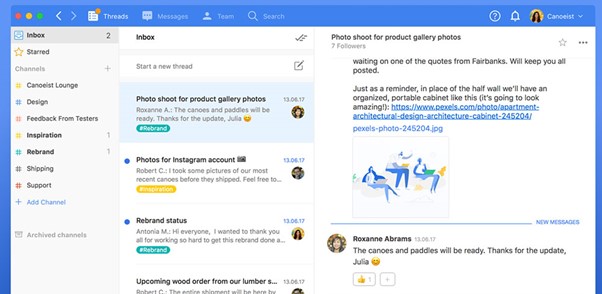 This tool has multiple features, such as:
high-quality audio and video conferencing,
screen sharing,
remote control,
interactive whiteboard,
instant messaging,
polling,
recording and many more.
It has been highly rated and considered to be one of the best tools for remote work purposes. It makes sharing designs and ideas easy no matter where your teammates are.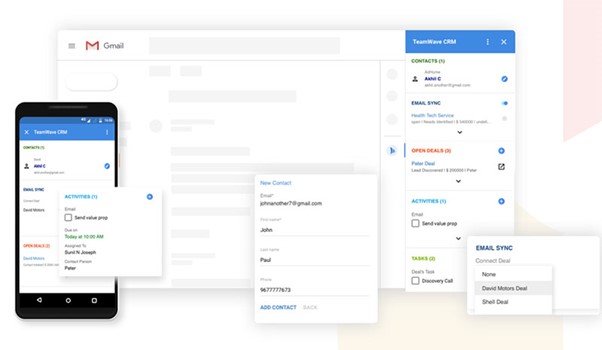 TeamWave is a CRM for Gmail that turns it into a sales machine. With it, you can manage leads, update deals, follow email conversations and create activities right from your Gmail Inbox, no more switching between apps.
Of course, there are more tools that make remote working easier and which enable good communication between teams and individuals. Although we are currently physically apart, thanks to modern technology connections among the people were even more strengthened.
We were forced to come up with new ideas and new ways to hold together and communicate. Those personal relations among the people, even being at a distance, are the very essence of any successful work, project and idea.
Source link